Cathy loves learning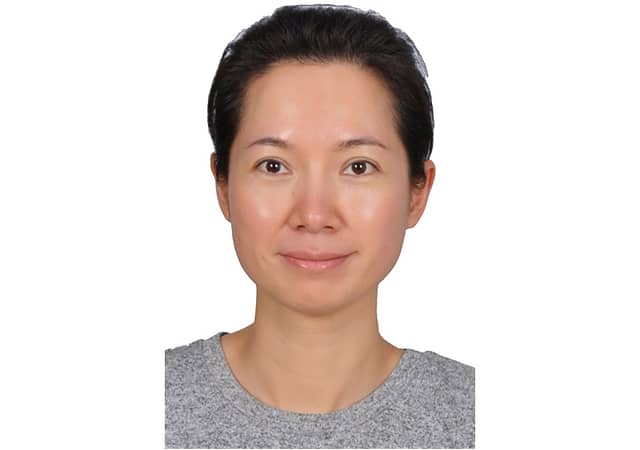 Cathy did a google search for a child care course near her and Macquarie Community College popped up in the search. She had heard good things about MCC through her friend who also studied child care at MCC. She came in and chatted with our staff and looked at our curriculum. In the end she chose MCC based on location, recommendation and curriculum.
Cathy's trainer, Sabina Keppel, has great things to say about her student, Cathy:
Cathy is an exceptional person and educator- she studied full time whilst parenting her son whom has additional learning needs (autism). Cathy's outstanding work ethic secured her a verbal job offer during the first few days of her child care work placement.
She goes above and beyond with the children she works with, deliberately choosing to focus on children that were quiet, needing a little extra love or seemed like they make have processing issues.
Cathy used her language skills to liaise with families in English and Mandarin, where they thanked her for supporting their children to adapt to the early childhood setting so quickly given her 3 week placement.
Cathy is humble, as she thanks me and my teaching for the reason she is now working at her work placement setting. Cathy supports people around her. During work placement she supported her fellow students, even worrying about her job offer for fear of her friend being offended. Cathy has such an endearing, caring and wonderful nature where adults and children just love being in her presence.
Cathy moved here from China last year, She used to be a primary school teacher, so she has a love of learning and studying. Cathy loves working with children and wanted to go back to a career in education.
Unfortunately, her earlier qualification is not recognised in Australia, so she needed to start from scratch. Studying at MCC and earning a CHC30113 Certificate III in Early Childhood Education and Care has been able to open doors and job opportunities for her career. Through her studies, she has built lifelong friendships with her fellow students, as well as great networks at her work placement.
With the scholarship, Cathy would be able invest in further education for herself and study a CHC50113 Diploma of Early Childhood Education & Care. Unfortunately, with the lockdown happening so soon after her graduation, she was not able to take up the work placement job offer as she needs to look after her special needs son who is at home from school.