Virtual space; virtual place
September 6, 2022 @ 1:00 pm

-

4:30 pm

AEST

o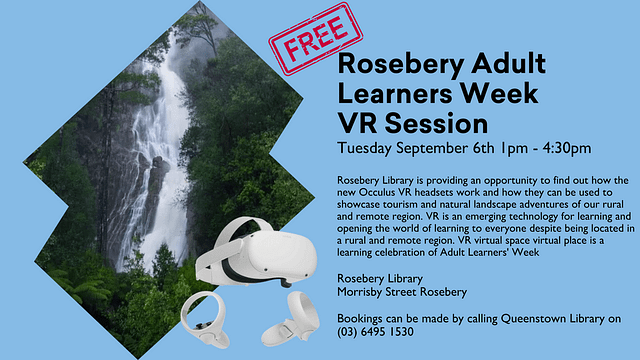 Libraries Tasmania -Rosebery Library is providing an opportunity for community members to learn about new technologies.
Residents of Rosebery and Tullah will have the opportunity to find out how the new Oculus VR headsets work and how they can be used to showcase tourism and natural landscape adventures of our rural and remote region.
VR is an emerging technology for learning and opening the world of learning to everyone despite being located in a rural and remote region. VR virtual space virtual place is a learning celebration of Adult Learners' Week:
Afternoon Teas provided.