ZTC1b – "Let's Connect Up" – Manilla
September 7, 2022 @ 9:00 am

-

10:00 am

AEST

Free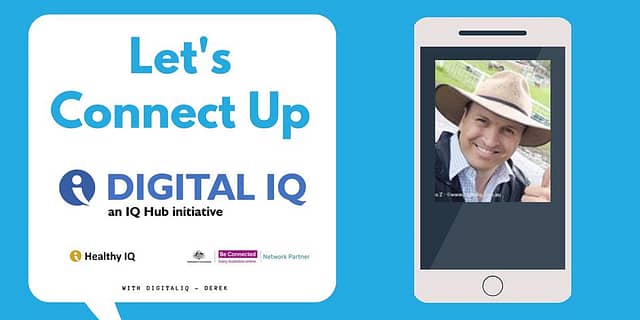 Your technology needs, Our Mission Digital IQ community advisors can assist you with technology.
Digital IQ community advisors are ready to assist you in achieving whatever is important to YOU or your COMMUNITY.
We work with you and communities to determine your interests, needs and how technology or the internet can empower YOUR ambitions.
Digital IQ can provide you with practical and doable steps, simply and quickly.
We first seek to listen and understand your requirements.
As a highly mobile and agile free community resource, Digital IQ community advisors are available to "Meet Up" with you over a coffee at a number of cafe 'location partners', at a local area community "Let's Connect Up" meet up / workshop location or else where Digital IQ is needed, via prior arrangement.
Digital IQ community advisors are able to come to you, even if you live 'out the road'.
We understand, checking internet connectivity can be something you need; hence, we can come to you., via prior arrangement and within a reasonable timeframe.
Digital IQ also provide "Let's Get Connected" -"Meet Up Dates & Locations" – including this upcoming event. Details, address and contact details below.
For more information, visit www.digitaliq.com.au or call 02 5781 4667
*