Kari pushes beyond the comfort zone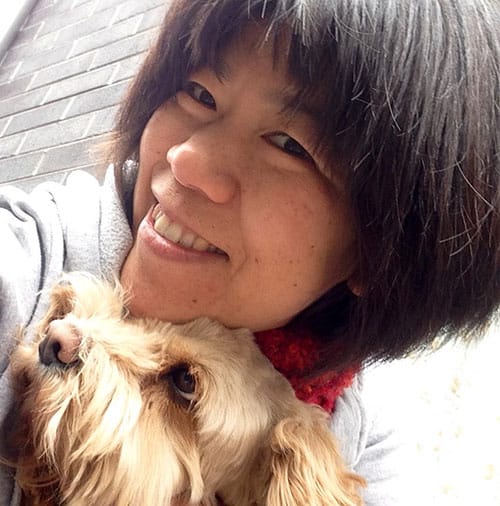 Kari was a stay-at-home mother of two and domestic carer.  Japanese is the predominant language that she and her family speak at home. Kari knew some English, having lived in USA for a short while.But she found that Americans had trouble understanding her so she avoided English speakers.  Once her youngest daughter started school, Kari overcame her fear of new places and decided to venture into an English as an Additional Language (EAL) class run by her local neighbourhood house. She began attending Farnham Street Neighbourhood Learning Centre's (FSNLC) Initial Pathways program in 2014.
Kari has a quiet and unassuming personality but holds excellent qualities for learning. She is diligent and constantly pushes herself out of her comfort zone and challenges herself to improve, joining in conversations whenever she can to improve her English.
She's had to overcome some cultural differences. 'In my culture, we don't look directly into others' eyes while we talk. I always remind myself to look at people's eyes and after many presentations in my EAL classes, I have improved in the group situation but it's still difficult for me one to one.'
Kari is open to try anything to help her improve personally, academically and socially.
Since starting in 2014, Kari has worked hard and finally succeeded in completing the Certificate EAL IV (Access) qualification in 2017.
Unfortunately at this time Kari's marriage broke down and she became a single parent with full responsibility for her two school-aged children. Despite this she kept her learning going, undertaking several  pre-accredited courses including: Language and Literacy for Employability, Job Talk, and Literacy for Further Learning. In addition she also took up several volunteer positions: an education support person in the EAL classrooms at FSNLC and in a local primary school, and in multiple volunteer Japanese-related positions as librarian, tutor, craft teacher, LOTE teacher support – all in various Japanese schools or community organisations.
This led Kari to undertake and successfully complete the Certificate IV in Education Support at Victoria University in 2018. In 2019, she attended one pre-accredited class a week based on drama techniques to continue to improve her self-confidence in speaking in English and in her overall quiet demeanor. In addition, Kari still maintains her volunteer work at FSNLC, commenced as a volunteer education support worker in Japanese classes years P-6 and commenced an online course to extend her knowledge and skills in Japanese grammar.
Her current study aim is to understand and learn the skills to be able to teach Japanese to people of all ages.
If you know an outstanding learner why not celebrate their achievements and nominate them for an ALW scholarship.