Sue inspires others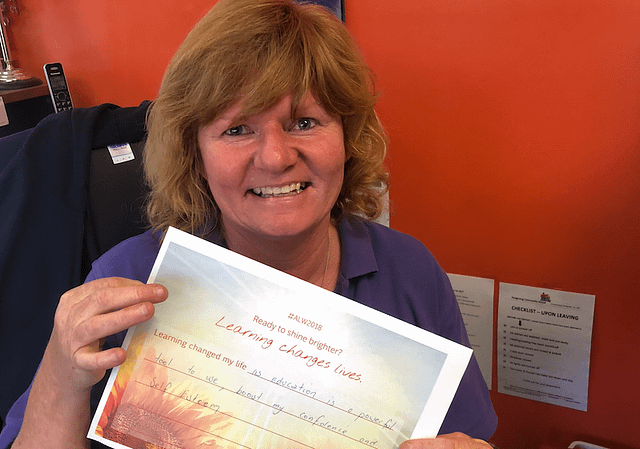 Sue began work doing light duties as a volunteer at Pangerang Community House after she had acquired a brain injury. Soon she enrolled in a beginners computer class to re-learn skills and regain her confidence.
Since then Sue has completed three levels of computer classes and is much more self assured.  These days she is one of the lead volunteers at Pangerang Community House where she has won the admiration of those around her particularly for her work with homeless young people who she encourages and helps get back on their feet.
For Sue adult education has been a stepping stone allowing her to rediscover her confidence and skills at her own pace. The next steps are a first aid course, then a community services certificate or diploma so that Sue can embark on a career and continue to make a difference in her community.
If you know an outstanding learner why not celebrate their achievements and nominate them for an ALW scholarship.