Creativity for mental health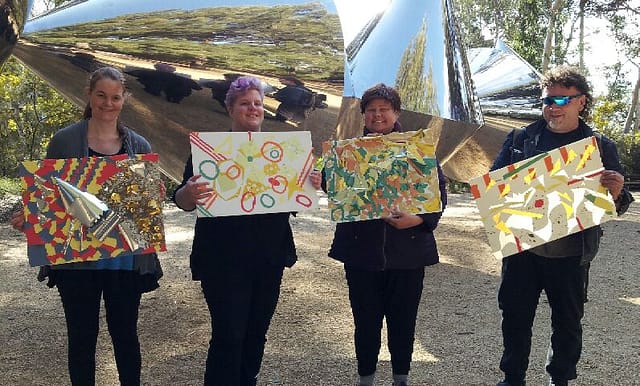 Classes that tap your creativity can be a great way to improve mental health and help you relax. You don't have to be a Van Gogh or a Picasso to get the benefit of art classes. All it takes is a willingness to have a go.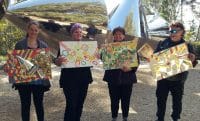 Whether you're working with clay, mosaics or a palette, art is a great way to express yourself in new ways and feel a sense of accomplishment.
Taking an art class encourages creative thinking and self expression, relieves stress, stimulates the brain and links you up with like-minded people. Painting, drawing, working with clay – art is a great form of self expression. And it's great for your mental health.
For Janelle enrolling in an art program has been a pathway to recovery and a new life. After a serious bout of depression Janelle enrolled in an art class at Ignite Alternative Arts Academy in Canberra. Making art has had a powerful therapeutic effect and she's seen big changes in herself.
I've come through depression, trauma, obsessive–compulsive disorder – everything. Making art seems to keep me sane. ͚When you're making art you become so absorbed in it, it is like a meditative state. You can't be thinking about problems. It's very relaxing for the mind.͛
Read more about Janelle and the power of art in improving mental health.
Interested in learning more? Check out classes and courses near you.