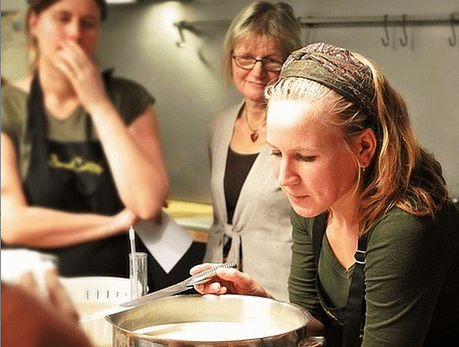 Adult Learners Week celebrates the dynamic personal, social and professional benefits of adult learning through a range of celebrations, activities and events across every state and territory. This year's theme – Connect with Learning – promotes the power of learning to recharge, rejuvenate and reconfigure the course of people's lives.
Help us promote the breadth of opportunities available and how learning helps people to discover hidden talents, learning new skills and imagine a new and different future by running an #ALW2022 event.
What is an ALW event?
If your organisation offers any form of adult learning such as courses, classes, lectures, exhibitions, tours, training programs, tutoring, discussion groups – then Adult Learners Week is an opportunity to celebrate and promote what you do; for example:
Promo a short course or taster session to give adults an insight into the classes you offer
Invite a former learner or other speaker to talk about the impact of learning in their lives
Run an ALW event that encourages individuals and groups to have a go at learning
Run an ALW event that celebrates the learning achievements of your staff/volunteers
Announce or launch a new course or new initiative
Badge open days and events with the Adult Learners Week branding
Remember to register your online ALW events as well.
Why and who should run an event?
To raise awareness of your courses, classes, events and learning programs
To show the benefits of learning and education to everyone in your community
To demonstrate the positive impact learning has on people's lives
To build relationships with other partners in your community as part of an engagement strategy
Any organisation involved in adult education and training can get involved including neighbourhood houses, community centres, libraries, training organisations, employers, not for profit organisations, TAFE colleges and universities.
Event and early bird prizes
Get your #ALW2022 events registered before 5th August 2022 for the chance to win 1 of 20 $200.00 grants. This money can be used to help you run an awesome event during Adult Learners Week. Don't forget, there are also $1,000 cash prizes on offer for the best ALW events chosen around Australia!
Save
Save
Save
Save
Save
Save
Save
Save
Save
Save
Save
Save
Save
Save
Save
Save
Save
Save